Jeremy Corbyn has released a statement and in MY PERSONAL OPINION, he has just committed career suicide by going against Ken Livingstone who was only stating facts about Zionism.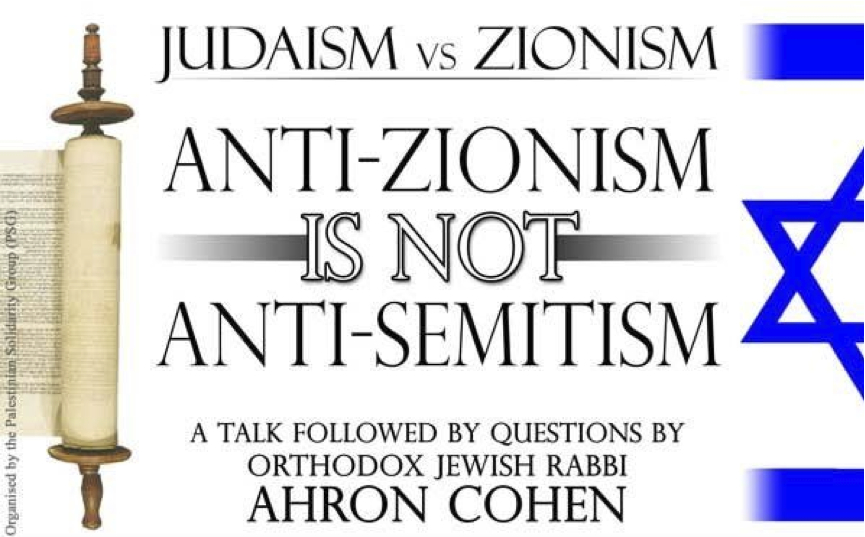 It's a sad day when I have to write this as I (or DID) back Corbyn 100% but today Corbyn has released a statement about Ken Livingstone's Zionism comments and called him "Insensitive" but Mr Livingstone was only stating facts about Zionism.
Zionism has NOTHING to do with Judaism so why Jeremy Corbyn also went on to say in his statement that Ken has caused deep offence and hurt to the Jewish community is beyond me.
Here is Jeremy Corbyn's disappointing statement from Labour Press:



"Ken Livingstone's comments have been grossly insensitive, and he has caused deep offence and hurt to the Jewish community.




"Labour's independently elected National Constitutional Committee has found Ken guilty of bringing the party into disrepute and suspended him for two years.




"It is deeply disappointing that, despite his long record of standing up to racism, Ken has failed to acknowledge or apologise for the hurt he has caused. Many people are understandably upset that he has continued to make offensive remarks which could open him to further disciplinary action.




"Since initiating the disciplinary process, I have not interfered with it and respect the independence of the party's disciplinary bodies. But Ken's subsequent comments and actions will now be considered by the National Executive Committee after representations from party members."
PLEASE COMMENT BELOW. The Site is open to the public. Therefore, consider your comments carefully and do not include anything in a comment that you would like to keep private. By uploading or otherwise making available any information to the Author in the form of user generated comments or otherwise, you grant the Author the unlimited, perpetual right to distribute, display, publish, reproduce, reuse and copy the information contained therein. You are responsible for the content you post. You may not impersonate any other person through the Site. You may not post content that is obscene, defamatory, threatening, fraudulent, invasive of another person's privacy rights or is otherwise unlawful. You may not post content that infringes the intellectual property rights of any other person or entity. You may not post any content that contains any computer viruses or any other code designed to disrupt, damage, or limit the functioning of any computer software or hardware.
This website is provided free of charge but relies on the generosity of its readers to help us continue our work. If you can afford it could you please donate HERE thank you.